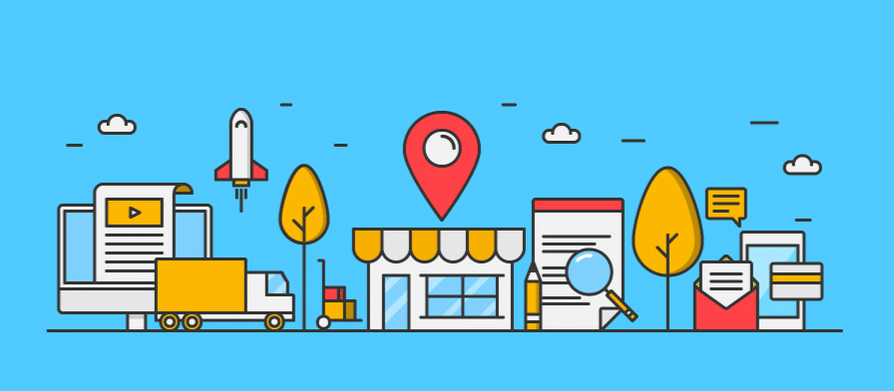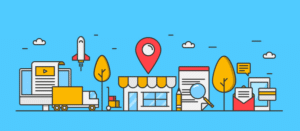 Why Local SEO?
If you are a business that operates on a regional level, local SEO is an essential element when it comes to your business strategy. In the case that you have a new business and intend to go national, focusing on local SEO can also be important, as national SEO will probably have higher competition. So, you should focus on getting your business listed in local searches and from there focus on appearing on national searches. Local SEO will help you increase your local brand presence so that you're able to compete with the bigger competitors at a local, national and international level.
Business Listings/Directories
One of the first things you want to focus on is claiming and creating business listings and directories. These will confirm to people that you are an existing business and can give them valuable information like your businesses contact number or location. In some cases, you might find that your business already exists, in that case, you can claim it for free or for a small fee. Once you start creating listings it is also possible that you start receiving offers from newer business directory sites that want to host your business listing also. They will often demand an eventual payment for it, but if they allow you to have your business listed for free it is worth it.
Google My Business/Bing Place
We recommend focusing on Google My Business and Bing Places but you can find other business directories that you might be missing out on by using a Business Listing Tool. You will want to make sure that all directories show the same information consistently and that they are updated whenever any relevant changes are made.
Keeping your Google My Business posts up to date is also a good idea. Whatever your post will expire after 1 week, so it is recommended that you prepare at least one post per week so that this section always has content. But the more you post, the better, so you should aim to post once per day if possible. Only the most recent posts will appear so in the case that you have a special offer or event going on, it may also be a good idea to not post for 6 days following such an announcement.
To avoid having to go back and post weekly you can use post planners such as OneUp that will allow you to schedule and set posts. This app works not only for Google My Business but also for other social media accounts such as Instagram and Twitter.
Reviews
Another great use for Business Listings is that you can obtain reviews through them. Reviews will give an extra assurance to future customers that you are a reliable business. You should focus on getting reviews on your business directories, especially Google as it is the one most people will be seeing. But also, if you have a page reserved for them or sell products that could profit from having reviews it is a good idea to obtain some on those pages also.
In most cases, you will probably have a 5-star rating at the beginning but do not make keeping this 5-star overall rating an objective. Focus on giving a good service and in the case that you receive a bad review make sure to respond in a friendly manner and offer any assistance if needed. Mistakes are natural and having a score that is not a perfect 5/5 will benefit you since people will often prefer a business with a 4.9 to one that has a perfect 5/5.
We do not recommend getting fake reviews, as these can be detected and will be deleted, with the possibility of further consequences. Instead ask your customers for reviews following a purchase, product delivery or after customer service interactions.
Local Content/ Location Specific Pages
If you have a blog, use it to write local content that could be useful for people in your area. In the case that you offer a service in different areas, creating a page for each location could be useful, this way you can have specific keywords for each location.
In the cases that you are a business with various offices/stores in different locations, creating an individual page for each office with a brief presentation and contact information could be useful for attracting local customers.
Backlinks Partners/Sponsorships
Another way of gaining future clients trust is if they have seen your brand elsewhere. The simplest ones are backlinks, you can obtain backlinks by obtaining sponsored posts on blogs, especially if they are local blogs. If you are looking for a blog in Tunbridge Wells, google searches such as "sponsored blog posts Tunbridge Wells", "Guest post Tunbridge Wells" or "Work with us Blog Tunbridge Wells" will give you plenty of blogs that will happily host your post for a small fee.
Sponsorships are another great opportunity to get your brand out there if you have a higher amount of money to invest in Local SEO. Using searches such as "Sponsorships Tunbridge Wells" you can find sporting teams, events and associations looking for sponsorships. Not only will they often have a visual of your logo in events but will often include a backlink on their website to your page, which is valuable when it comes to SEO.
Local Keywords
Using local keywords in your website can be useful for convincing Google that your website is the most relevant and deserves to be appearing at the top of the search results. Using tools such as Googles Keyword Planner or SEM Rush can help you find the best keywords to use. These pages will also give you valuable information regarding search volume and what keywords your competitors are having the most success with.
We hope with the help of this article you have developed a better understanding of how to improve your local SEO. Please do not hesitate to get in touch with us for more guidance on how to grow your local SEO business!