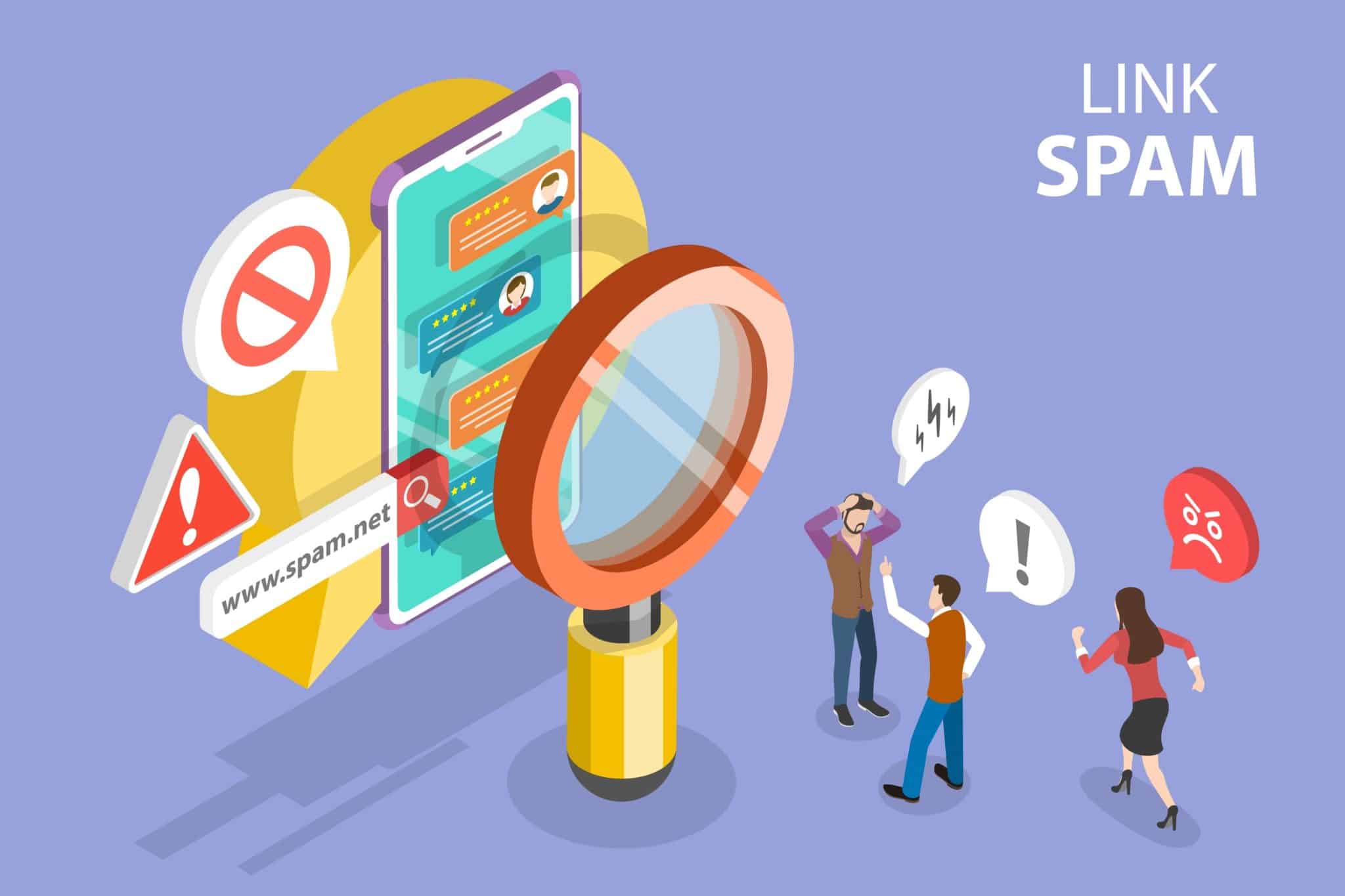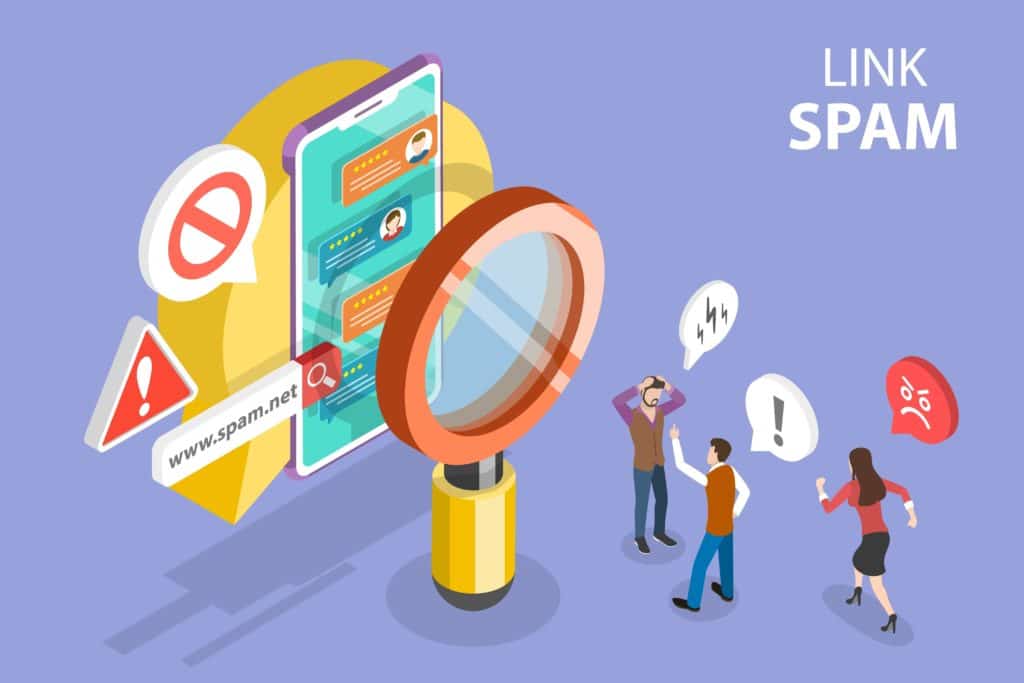 Not all modern scams are as obvious as that credit card warning from a bank you don't do business with, or the parcel redelivery you have to pay for. Some are cleverly disguised as compelling offers from self-professed experts; including those promising dramatic improvements in search engine optimisation. Their first point of contact with you is usually an email or web message to say they have spotted problems on your pages, that they can quickly fix to enhance your SEO. Then, they often back this up with an impressive promise that their SEO services can get you first on search page results, instantly. Some include gloriously ridiculous spelling and grammar errors – or they get your business name completely wrong – and you click straight off. Other SEO scams are much harder to spot. Including well-written unsolicited approaches that quickly assure you 'this is not spam and it's important you act quickly'. Let's explore ways to identify SEO spam, and contrast that with what to look for in authentic SEO services.
Can they really spot your website problems?
The same generic email warning you of website flaws from more than one SEO 'expert' can either alert you to the fact this is spam or make you really concerned that you have dropped the ball with your search engine optimisation. One of the reasons SEO scammers can sound so convincing is that they can play to your insecurities. Perhaps you are concerned that your website is underperforming, especially in terms of being found in search results. What you need to realise is that SEO scammers are not as clever as they seem. The majority of the approaches you will receive are not even from experts in SEO but are from sophisticated digital lead generation organisations. It works like this. They use a software programme to collect information about websites, including contact points. Then, they send out a generic bulk approach – with dire warnings included – to say they have found issues that they are highly adept at solving. Some of these messages are deceptively well worded and personalized, but the fact remains that what they offer is at best 'dubious' and potentially non-existent. If you do respond with interest, your contact details are usually sold to the lead generation company's relevant customers. Which is likely to be equally unscrupulous organisations, selling SEO services that sound 'too good to be true'. Including that beguiling position at the top of Google search page results.
Non-existent or flawed SEO services
Some of these scams in no way deliver what is promised. However, you may be approached by so-called experts who can indeed help you to temporarily enjoy the highest ranking on search results. There are serious issues with this though. The potential cost involved can greatly outweigh any benefit. Particularly as you need to focus on the word 'temporarily'. A quick rise in search results can win you a flux of new page visitors before you slide down again. Authentic SEO experts create consistently high positions in search results. They also make your SEO structured, as well as sustained. Also, you will hear boasts from SEO scams that they can massively increase traffic to your website. If only that was all that was required! Genuine SEO campaigns drive the RIGHT traffic to your website, so your ROI can be measured in leads, and lead conversions. Which is best – 1,000 visitors and 2 sales, or 500 visitors and 4 sales? The only way to generate genuine leads through SEO is to work with an expert who gets to know your business goals, marketplace and budget before they start making all sorts of grand promises!
Trusting overseas SEO specialists
One of the red flags when approached with a promise of an SEO quick-fix and outstanding results, is the location of the 'expert'. Or, a lack of clarity on exactly where they are in the world. No one is arguing that you must find a local SEO expert to be 100% sure of getting genuine help and the best ROI. However, if the SEO service you are being offered is based in some far-flung location, it could well be operating in a country with lax controls over marketing promises and digital communications business to business. This overseas SEO 'professional' may have few if any, verified credentials to back up their claims. Of course, their client testimonials can be bogus too. The fact that they sent you an unsolicited approach in the first place can be a warning sign too. There has been a big switch from 'cold calling' following the GDPR's introduction. You could even find you have no option to unsubscribe from this SEO expert's communications – or you get more communications when you do unsubscribe! Finding and trusting an SEO service based in your own country gives you some reassurance that their offering is legitimate. Especially if they provide a genuine business address and telephone number, to make them more transparent and accountable.
Can you cheat Google algorithms?
Finally, it is worth pointing out that Google is fully aware of all the SEO 'dark arts' and the many and varied attempts to manipulate its systems for higher rankings in search results. So, if you did grab the chance to work with an expert promising a quick fix and spectacular results, it's no doubt the sort of nonsense that results in lots of slowly shaking heads and wry smiles at Google HQ! In fact, Google Webmaster Trends Analyst Gary Illyes travelled to India and other countries to research this apparently attractive SEO wizardry firsthand, as part of the company's due diligence. He reported: "Most times they have no clue what they're doing or why." They are also unethical and breaking Google's code of conduct, but do it as: "There's just money in it and that's a great motivator." If you need more evidence of how bogus this SEO spam is, even Google gets emails offering to help it to improve its……results on Google! SEO scams will continue, for as long as companies fall for their spiel and pay their fees. Instead, you must find verified and recommended SEO services. Ones offered by genuinely knowledgeable experts who understand Google's operating systems, and both on-page and off-page SEO techniques. They will build a strategic and methodical SEO campaign, that brings measurable lead generation over time. Anything else is just wild promises and ways to part you from your money!
"If you really look closely, most overnight successes took a long time." Steve Jobs.